"The experience of illness is deeply human and can only be shared with those affected."
Medrepo wants to help people. People who have experienced the most diverse histories and fates.
We have therefore made it our goal to provide a platform for anonymous exchange between patients who are experiencing or have experienced the same or similar diseases. To create this network, we are developing an app: jasca.
This is where patients and doctors meet to exchange ideas. Patients can be connected via their doctor and their jasca in a box. On these devices, patient data is stored in decentralized encrypted form.
Anonymity is the top priority: carefully, we have been developing software for some time that keeps all data anonymous. Medrepo itself does not receive any information about the users.
Our vision is an anonymous knowledge network from which everyone can benefit. Our goal is to promote mutual support and motivation. We want to give hope.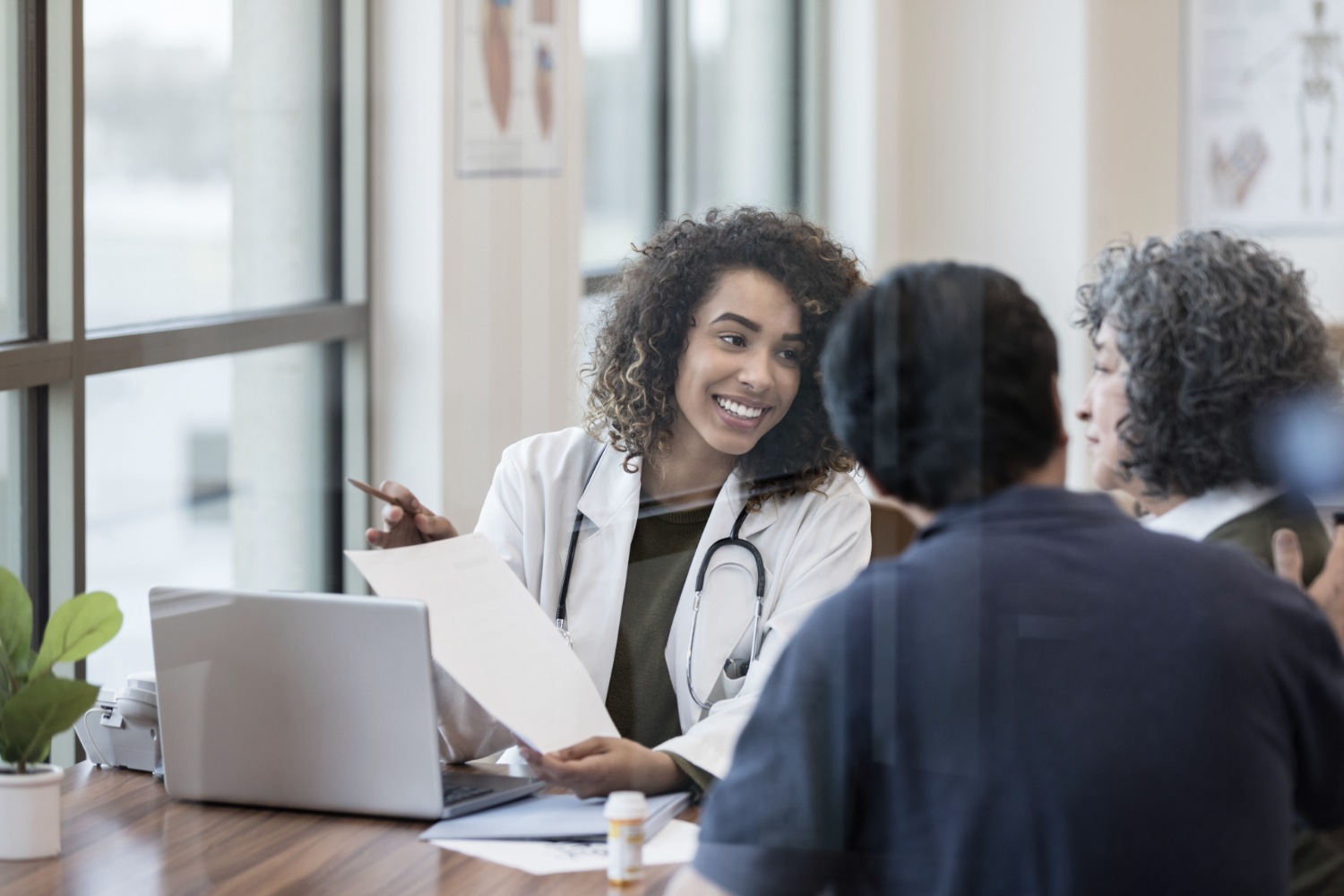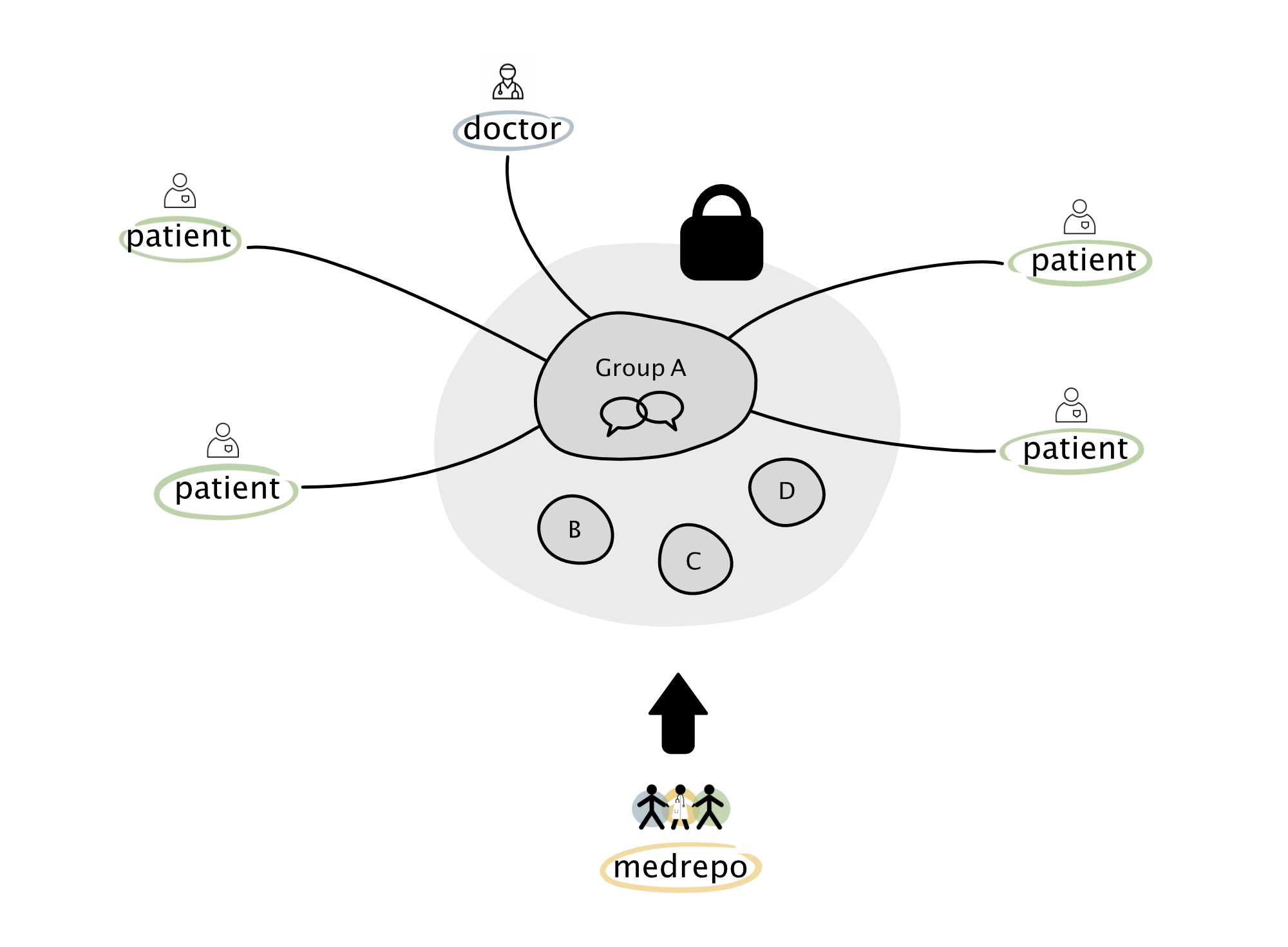 More quality of life
thanks to exchange with other affected people
Better treatment
Your doctor can make better decisions
Understanding laboratory data
Explanations of the individual parameters
Less time required
uncomplicated communication with practice
Practical
everything about your health in one app

 Humanity means that we meet first and foremost as people. People with illnesses, people with life stories, people with needs, people who share ideas and solutions.
Humanity means supporting each other, sharing experiences and sticking together. Encouraging each other.
We handle the trust placed in us responsibly.
Your physician leads your patient group, moderates and ensures that knowledge exchange can take place in a sheltered environment. The group is there to answer your health questions and support you.
You take responsibility for your health seriously.
Under the protection of anonymity, you can talk freely about your illness and exchange ideas with other members without bias.
Jasca is built from the ground up on anonymity. Users are anonymous in their group.
We do not have access to the patients' data, which are stored decentrally in encrypted form at the respective doctors' offices and are not transmitted to us.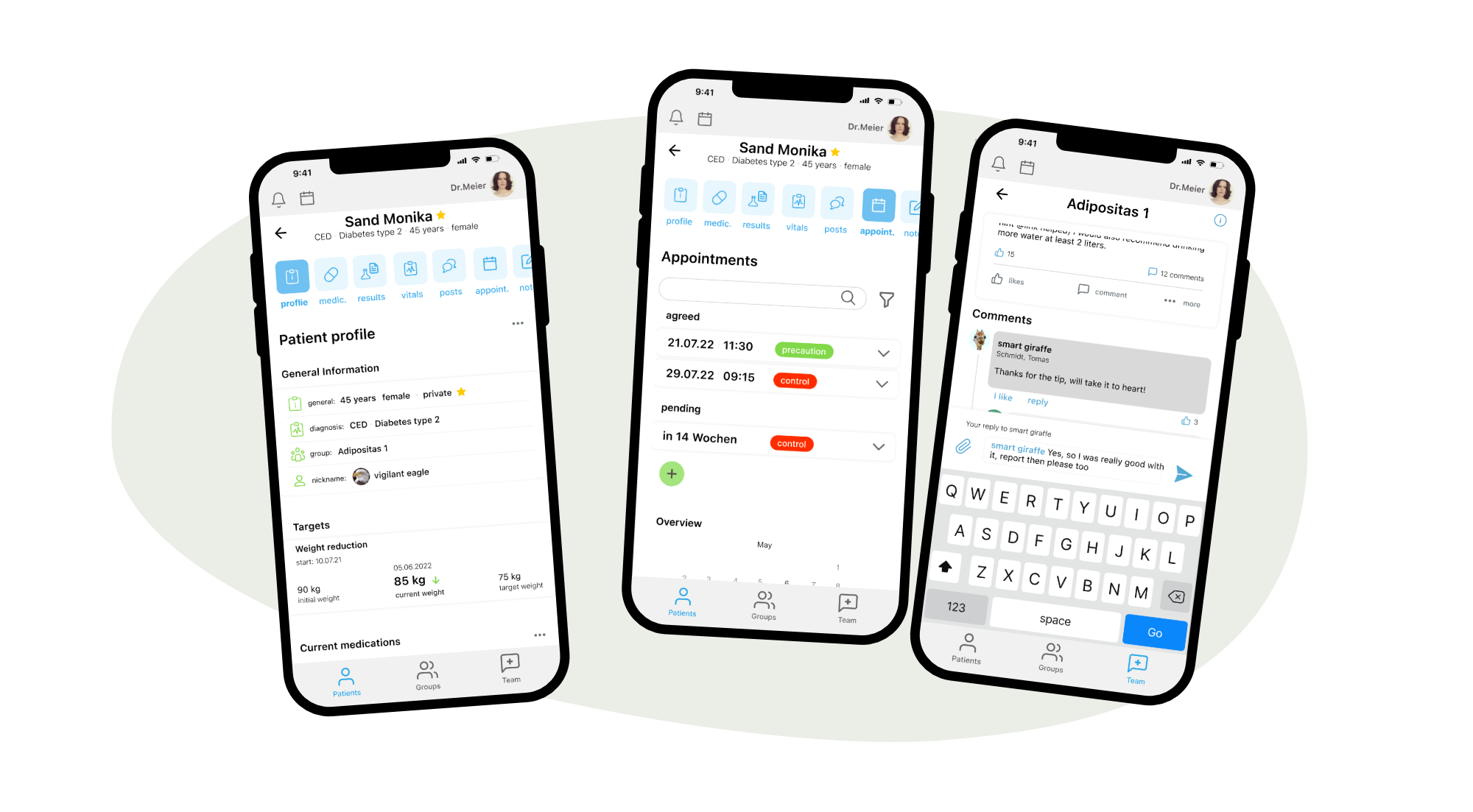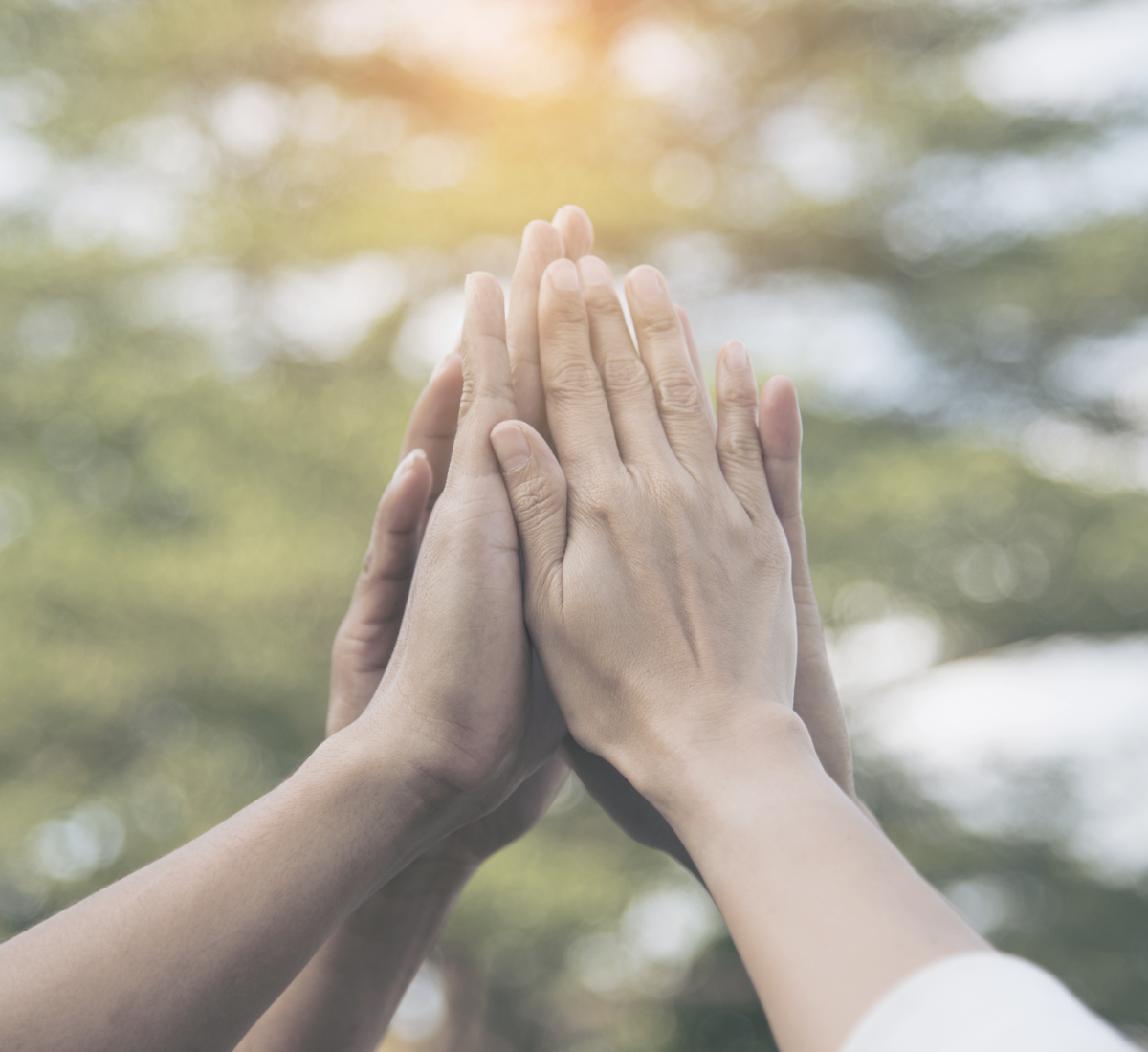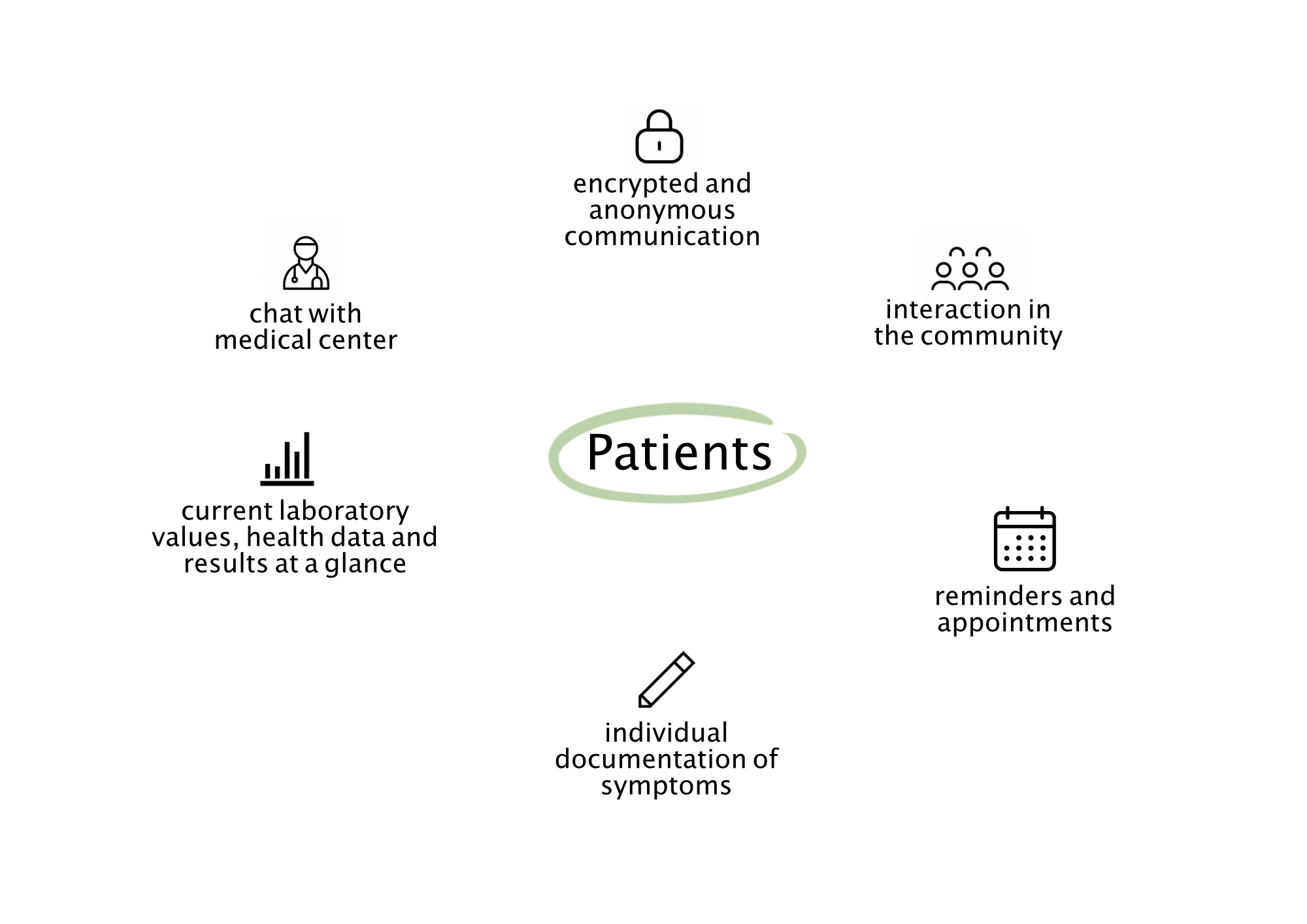 With the help of jasca, you can easily keep track of your health-related data.
Communicate with the doctor's office and other patients, manage appointments and lab results, and share fitness tracker data with your doctor.
They retain control at all times with whom they share which data.
In your patient group, you can exchange information about all aspects of your disease. Your fellow patients may have the decisive tip for you. For a better quality of life and a more confident approach to your disease.
Does your doctor already offer jasca? If not, you are welcome to refer him to our Page for doctors refer.
Your doctor's office will provide you with access to jasca and show you the basic functions.
You can use jasca as an app via your smartphone (Android or iOS) or easily via your web browser.
Fitness trackers connected to your smartphone can be connected to jasca. This allows you to conveniently transfer your data to your doctor.
Likewise, you can photograph documents (doctor's findings, lab values, ...) and add them to your app.
Your data belongs only to you. Therefore, jasca is offered in a subscription model. You pay 29€/month to your medical practice.
The subscription fee ensures that the servers can be operated and the application is further developed.
Contact
Would you like more information about the product, would you like to leave your e-mail address so as not to miss any news, would you like to give us feedback or are you interested in an investment?
When will jasca be available?
Currently jasca is still under development. You will receive regular updates here on our website and via our newsletter.
Where is my data stored?
Your personal data is stored decentrally on the jasca in a box at your doctor's office. These are encrypted and cannot be viewed.
What data does my doctor see?
Which data your doctor can see is displayed in your app. You can decide yourself which data you share.
What happens to my data if I want to change doctors?
You can delete all your stored data at any time. This is possible via the settings in your app.